Drivers of Asia Pacific office space demand in 2019 remain strong – Property, Real Estate
Office occupational demand was robust across Asia Pacific in 2018, with overall leasing activity up an impressive 20% for the whole year.
Financial, professional services and tech firms stood out as key demand drivers, while flexible space operators are still a notable source of leasing.
Demand for office space remains healthy in 2019
Occupational demand remains healthy entering 2019, despite significant downside risks to the outlook – e.g. China-US trade war, no-deal Brexit, etc. Companies across the region continue to expand to varying degrees, according to the Manpower Group's Employment Outlook Survey 1Q19.
More employers plan to increase rather than decrease staffing levels in most Asia Pacific countries, with employers in Japan reporting the strongest hiring intentions.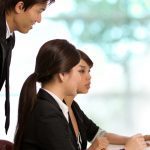 The outlook for the office occupational market in Asia Pacific continues to be bright and JLL holds the view that 2019's gross leasing volumes will be able to match that of 2018's (see chart 1). Occupational demand is projected to sustain and remain broad-based with activity led by technology and financial services sector as well as flexible space operators.
By industry, technology companies continue to report optimistic hiring plans regionally, albeit there are reports that Chinese tech firms are re-evaluating their staffing needs.
In India, the hiring of tech talent will double in 2019 according to industry estimates, driven by the adoption of emerging technologies such as artificial intelligence (AI), machine learning, and robotics for automation.
Elsewhere in the region, digitization is gathering pace and specialists in the niche areas of cyber security, big data and AI are in high demand.
The financial services sector, traditionally the main demand driver for the office occupational market, will likely see some weakening this year. Singapore and Australia report weaker employment prospect in the finance, insurance and real estate sector entering 2019.
Financials in China become more conservative as uncertainty looms before the 1 March deadline for a trade deal with the US. In Hong Kong, stock market volatility has weakened hiring prospects in the financial sector and thus demand for CBD office space.
Professional services firms should continue to take up more space in 2019 whilst mitigating real estate costs through relocation. Accounting and law firms continue to centralize non-revenue functions in lower-cost locations.
For example, accounting firms such as KPMG are expanding aggressively in India. The continuing trend towards outsourcing will also generate significant demand in low-cost locations such as Manila and Kuala Lumpur.
The flexible space industry has been an important source of leasing demand in recent years, and international flex space operators continue to expand in many markets in 2018. We expect flex space operators to remain resilient during economic downturns. Corporates may opt for flex space instead of traditionally leased space as well as employ more contract and part-time staff in uncertain times. Moreover,…