Hotels Market Insights: Signs of reopening but domestic demand leading the way
The last quarter of 2021 was marked by notable signs of border reopening. In countries that have accelerated their reopening such as Singapore, the number of international visitors is quickly increasing on the back of multiple travel lanes.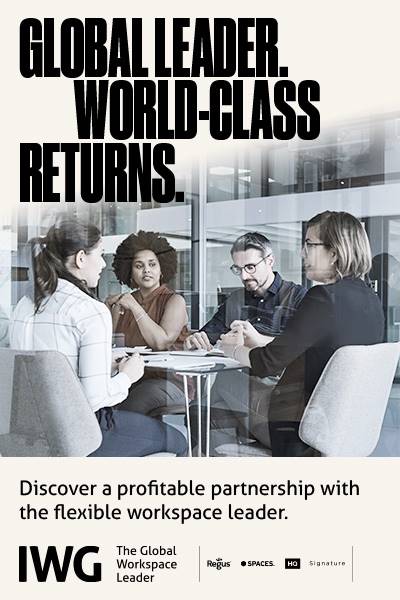 Thailand also welcomed foreign tourists in November, but Omicron has pushed authorities to remain cautious and suspend the 'Test & Go' scheme. Further south in Australia, the end of the year was marked by an easing of restrictions after almost two years of strict measures.
Domestic tourism remained key demand driver
More generally, domestic tourism remained the key demand driver across Asia Pacific, surpassing pre-COVID-19 levels in some destinations.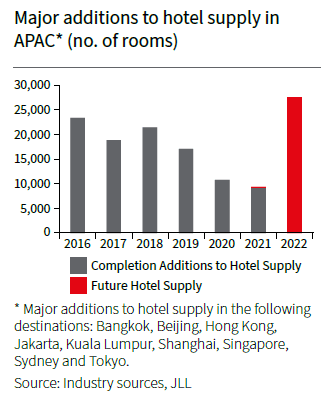 Limited new supply amid continuous tight measures
Hotel openings continued to be limited towards the end of 2021, with most of them postponed to 2022 and beyond amid construction delays and continued bordure closure. Conversely, the two main markets in China counted the highest number of new rooms entering the market in Asia Pacific, underscoring the strong confidence in the country's domestic tourism. In Singapore, openings in 2021 were led by rebranding or renovation works.
Staycations as the main driver
The region was marked by downwards pressure on performance on the back of numerous Omicron outbreaks which led to tighter measures. As markets in Asia Pacific were driven by the domestic tourism at the end of 2021, hotel occupancy continued to improve with strong demand for staycations. However, this improvement was not enough to offset the decrease in ADR, thus leading to declining RevPAR on average.
Gradual reopening regionally and globally to boost hotel performance
With major easing of border restrictions, the main destinations in Asia Pacific should record a notable improvement in hotel performance starting the first half of 2022 amid the return of international travellers. However, the recovery in the first quarter 2022 is expected to be domestic-led.